Flat Wire Woven Steel Mesh Dryer Belt Conveyor Strips for Parts Carrying, Cleaning and Drying
General Introduction: Flat wire conveyor belts have two types according to its loading capacity. One is Standard Duty General Purpose flat wire belt, another is Heavy Duty Belt. All flat wire belting offers a smooth conveying surface and a maximum open area for free air flow or water drainage. They are easy to clean and are extremely sanitary, especially when manufactured with high quality clinched edges. Clinched-edge treatment of these belts results in a number of additional user benefits including keeping the transporting stuff from dropping the conveyor belt or from holding by the wires.

Dezhong Offers following flat mesh belt for drying and transmitting:
Stainless Steel Heavy Duty Welded Selvage Flat Wire Belt
Heavy Duty Clinched Selvage Flat Wire Belt
Standard Duty Flat Conveyor Belt
Stainless Steel Standard Duty Flat Wire Belt
All welded selvage belts over 24 inches in width feature the resistance welding of every other connector rod to the flat strip on the 2nd opening in from each edge of the belt. On true 1/2" x 1/2" mesh belts this weld is on every 3rd connector rod. This provides for greater strength and eliminates belt shrinkage under heavy loads without restricting flexibility of the belt. Upon special request, belts 24" and under can be supplied with internal welds.

Application:
Canning and food preparation.
Baking and freezing food.
Parts cleaning.
Parts painting and drying.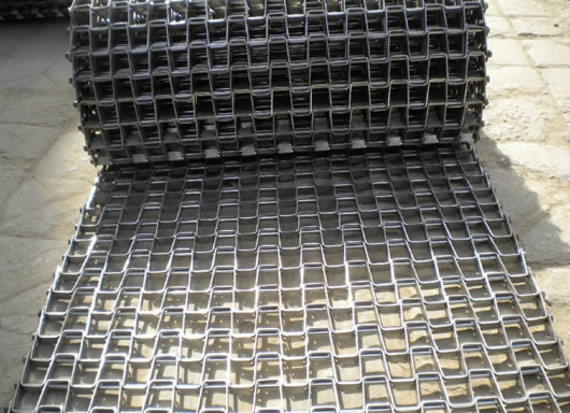 Uses:
General purpose wire conveyor belts.
For those places where standard wire belts cannot load, heavy duty flat belt is an alternative.


Stainless Steel SUS304 Wire Belt Galvanized Steel Conveyor Belts
Flat Wire Conveyor Belt Types and Terms for Ordering:
Material
SS304/316 AISI304
Type:
Chain plate belt;
Spiral mesh belt;
Flat flex mesh belt;
Balanced weave mesh belt;
Rhombus mesh belt;
Honcycomb mesh belt.
Data of terms to be specified when ordering:
Longth*Width
Spiral pitch
Wire diameter
Rod diameter
Rod pitch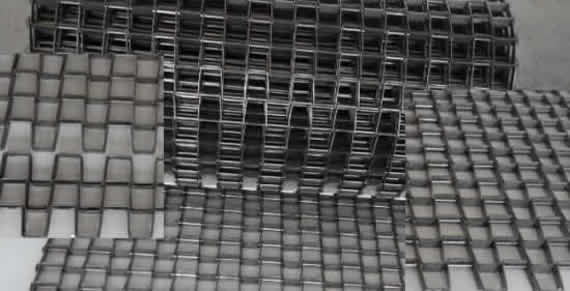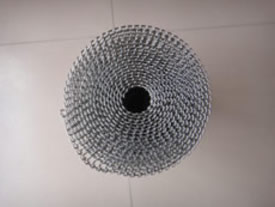 Stainless Steel AISI 304 Type Beltings
Materials Choice:
Galvanized Low Carbon Steel (C1015).
Bright High Carbon Steel (C1045).
Type 201 Stainless Steel
Type 304 Stainless Steel.
Type 316L Stainless Steel.
Advantages & Features:
Open mesh construction for quick drainage and free air circulation.
A smooth, flat surface.
Sanitary -- easily cleaned.
Easy replacement of damaged or worn sections.
Endless splicing.
Economical versus alternative metal conveyor belts.
High strength to weight ratio.
Positive sprocket drive.