Looped Wire Conveyor Belt for Food Draining Processing
General Introduction: Stainless steel wire looped belt makes a sanitary conveying solution for food processing industries. Stainless steel itself withstands very high or low product temperatures. The simple interwoven wire loop structure allows maximum airflow around the product, and can be easily rinsed through and sanitized.
We Offer:
Single Loop Edge Double Loop Edge Conveyor Belt
Looped Edges Stainless Steel Mesh Conveyor Belt
Food Industry Wire Loop Belt Conveyor For Chocolate and Food Processing
Belting Edge Treatment: Clinched or button welded.

Features and Benefits:
Sanitary, easy to clean, good functional carrying while draining.
Wire Materials Choice: Stainless steel

Uses: Light parts.


Looped Wire Structures Samples
Wire loop belt conveyors are perfect for transporting light and medium weight products in food processing industries.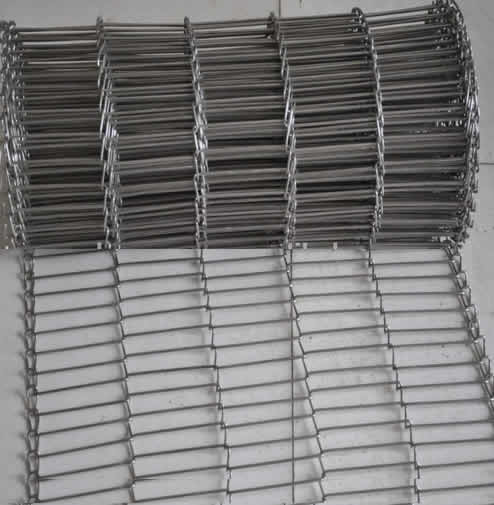 Features:
High open structure
Positive drive without slipping
Stable conveying
A wide range of sizes
Lower belt mass